At Community Natural Foods we are dedicated to encouraging Calgarians and Canadians alike to live a healthier, more natural life and strive to support the health and well-being of our community.
When you shop at a Community Natural Foods Market you can access a variety of health expertise through our passionate and knowledge staff or through some of the many great speakers that present at our free to attend public lecture series. You can access many great weekly in store specials on a large variety of quality products that are natural, organic and sustainable in nature. You can access the many great relationships we have spent time cultivating from community partners to relationships with local vendors and producers. You can benefit from Community's sponsorship and donations programs, or you can learn more about some of the amazing not-for-profit organizations that we try to shine the spot light on that do amazing things for people, the community and our planet!
Change For The Earth Program
Community Natural Foods kicked off the Change for the Earth Program on Earth Day 2012. We updated the program in 2019 to include all bags and containers, calling it # BYOC. Customers now receive a 2 cent credit for every bag and container they fill to donate to any 1 of 3 non-profits showcased each month, representing PEOPLE, COMMUNITY, AND PLANET organizations.
Below are a few of the organizations have been featured over the years through the Change For The Earth program:
People Groups:
Potential Place, Youth Singers of Calgary, The Mustard Seed, Chrysalis, Calgary Dream Centre, Calgary Progressive Lifestyles Foundation, Potential Place, Brown Bagging for Calgary Street Kids, Calgary Poppy Fund/Veteran Foodbank, The Kerby Centre, Calgary Educational Partnership Foundation, Women in Need Society, The Third Academy, Youth Inclusive Neighbourhoods, Canadian Women's Foundation, Grit Calgary Society, Calgary Drop Inn Centre, High Banks Society, Discovery House, Cerebral Palsy Association, Women's Centre of Calgary, and The Children's Cottage to name a few of the people groups we've showcased to date.
Community Groups:
Calgary Humane Society, Calgary Distress Centre, Slow Food Calgary, Inn From The Cold, Adoption Options, Breakfast Clubs of Canada, Vibrant Communities Calgary, Global Eyesight Now, Calgary Outlink, YMCA of Calgary, Tri-Commitment, Habitat for Humanity Calgary, Pawsitive Match Foundation, Calgary Meals on Wheels, Military Family Resource Centre, Calgary Interfaith Foodbank, Arusha Centre, and Rasta to name a few of the community groups we've showcased to date.
Planet Groups:
REAP (Respect for the Earth and All People) Calgary, Sustainable Alberta, Canadian Parks and Wilderness Society (CPAWS), Weaselhead Glenmore Park Preservation Society, Alberta Wilderness Association, Organic Alberta, The Evergreen Theatre, The Sierra Club – Chinook, Water Matters, Recycling Council of Alberta, Green Calgary, The Pembina Institute, Grizzly Bear Alliance, Parks Foundation, Friends of Fish Creek Society, Calgary Horticultural Society, Calgary Wildlife Rehabilitation Society, Cows and Fish, and the Ann and Sandy Cross Conservation Society to name a few planet groups we've showcased to date.
COMMUNITY DONATIONS & SPONSORSHIPS
Annually Community Natural Food provides in kind and financial support to over 50 local grass roots events and organizations. If you are interested in learning how your organization can access like-minded sponsorships and/or donations, please contact our Customer Care Department .
Sponsorships:
We are proud to sponsor some significant events in Calgary, including the following:
2022 Calgary Folk Music Festival - Stage 6 Sponsor
2022, 2019, 2018, 2017 VegFest
2018, 2017 Best of Calgary
2017 Kerby Expo
2017, 2016 Feeding the 5000 event
2017, 2016, 2015, 2014 Calgary International Film Festival (CIFF)
2017 Neurotrition Conference
2016 REAP Food for Thought event
In Store Donations:
We have also hosted a few initiatives to support local organizations. This has included Scan Away Homelessness to support the Mustard Seed, perishible food donations to the Calgary Food Bank and Calgary Veterans Association Food Bank. Our current partners are The Alex, The Calgary Foodbank, Calgary Veterans Association Foodbank and Zero Waste YYC.

To install this Web App in your iPhone/iPad press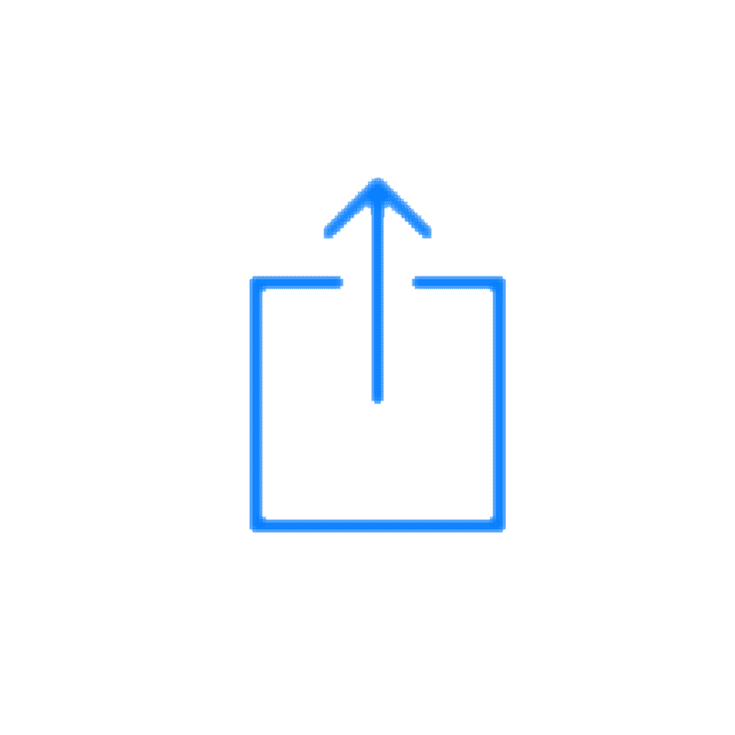 and then Add to Home Screen.